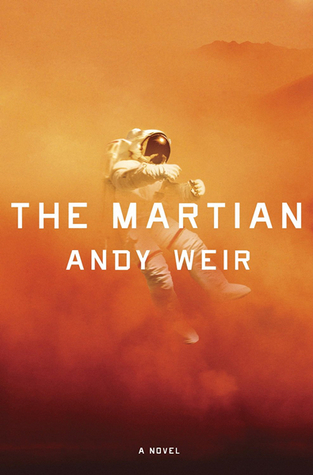 S
ix days ago, astronaut Mark Watney became one of the first people to walk on Mars. Now, he's sure he'll be the first person to die there. After a dust storm nearly kills him & forces his crew to evacuate while thinking him dead, Mark finds himself stranded & completely alone with no way to even signal Earth that he's alive—& even if he could get word out, his supplies would be gone long before a rescue could arrive. Chances are, though, he won't have time to starve to death. The damaged machinery, unforgiving environment or plain-old "human error" are much more likely to kill him first. But Mark isn't ready to give up yet. Drawing on his ingenuity, his engineering skills—& a relentless, dogged refusal to quit—he steadfastly confronts one seemingly insurmountable obstacle after the next. Will his resourcefulness be enough to overcome the impossible odds against him?
REVIEW: ****
I was not expecting much from the blurb, but the book was surprisingly good. The science got a bit too much at times (I am not a science type and it was way over my head) but the book was written well and the story line was good. I had no idea that an author could take only one character in a book (there were a few others here and there, but mainly just the one character) and base a whole story on him. And make it interesting, riveting and readable.
I really enjoyed this one.