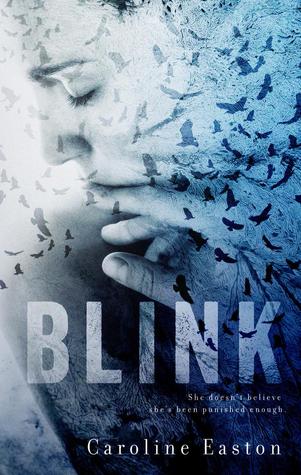 Flynn Sullivan hasn't had the easiest of lives, with his father absent and following the death of his mother, he is desperate to give his younger brother the life he deserves. Flynn finds himself on the wrong side of the law and he knows he could lose everything in the blink of an eye, as he stands before the court awaiting his fate.

Harper Lawrence was a major contender in the IndyCar circuit from the very first day she got behind the wheel of a car. Her life is turned on its axis after a tragic accident, leaving her locked inside her own body, all but switched off to the outside world.

When Flynn and Harper's world's collide the sparks begin to fly, but each one holds a secret they don't want to share.
Flynn knows he needs to save the girl who's stolen his heart, the problem is, Harper doesn't believe she deserves to be saved. She doesn't believe she's been punished enough.
This book was ok. I had real trouble with the abuse in the hospital and her keeping it secret from everyone. I understand the shame/horror/uncertainty of abuse intellectually, but I have a really hard time relating to it. I am not built to keep my mouth shut and would have been screaming it from the tops of my lungs.
The relationship that developed between them was sweet and slow enough not to seem like insta-love. But I was itchy about her not opening her mouth and saying something to someone...anyone about what was going on.